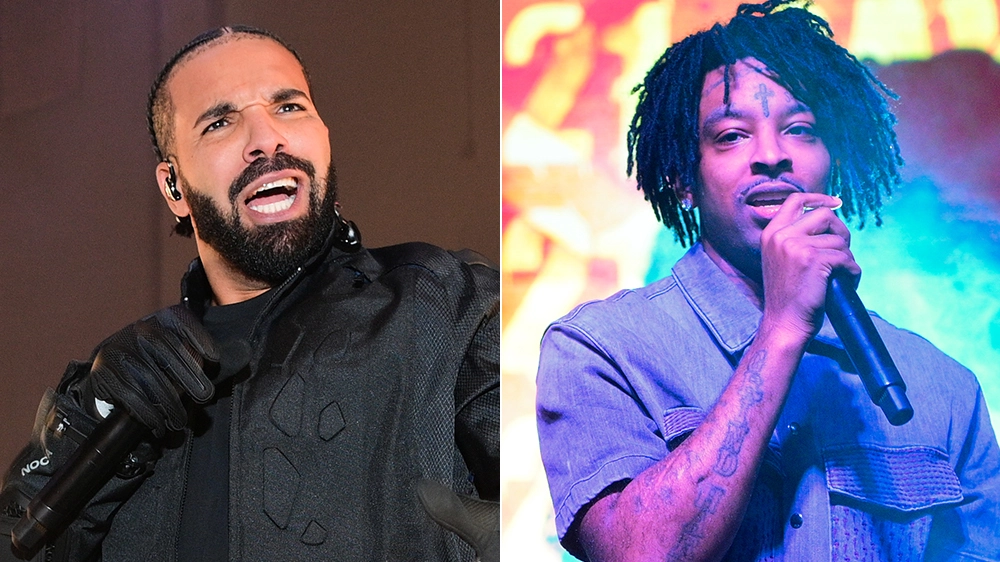 Drake and 21 Savage are currently on tour together. The highly-anticipated tour kicked off in Chicago, featuring a larger than life statue of Virgil Abloh. The first night in the Windy city saw Drake continue to cement himself as one of the most prolific artists of hip-hop.
The tour of course, comes after the duo released their collaborative studio album Her Loss in November 2022 through OVO Sound. The Canadian and Atlanta rapper now brings their act on the road to fans across the United States and Canada, set to run from July 5 to October 9. As Drake and 21 Savage begin touring across the neighboring countries, fans are eager to know what songs will be performed.
In a tweet from DJ Akademiks, he posted the entire show's setlist, which splits up Drake's individual portion of the show, 21 Savage's portion and their joint time on stage. Drake's setlist takes over majority of the show and sees him start off with "Look What You've Done" as the opener and end with "Legend" as the encore finale. In between, fans can expect Drake to perform some of his greatest hits, including, "Gods Plan," "Nice For What," "Fountains," "One Dance," "Started From the Bottom," "Sticky" and more. As for 21 Savage, he has a strong 12-song set before Drake joins him back on stage for their combined portion.
Take a look at the setlist below.