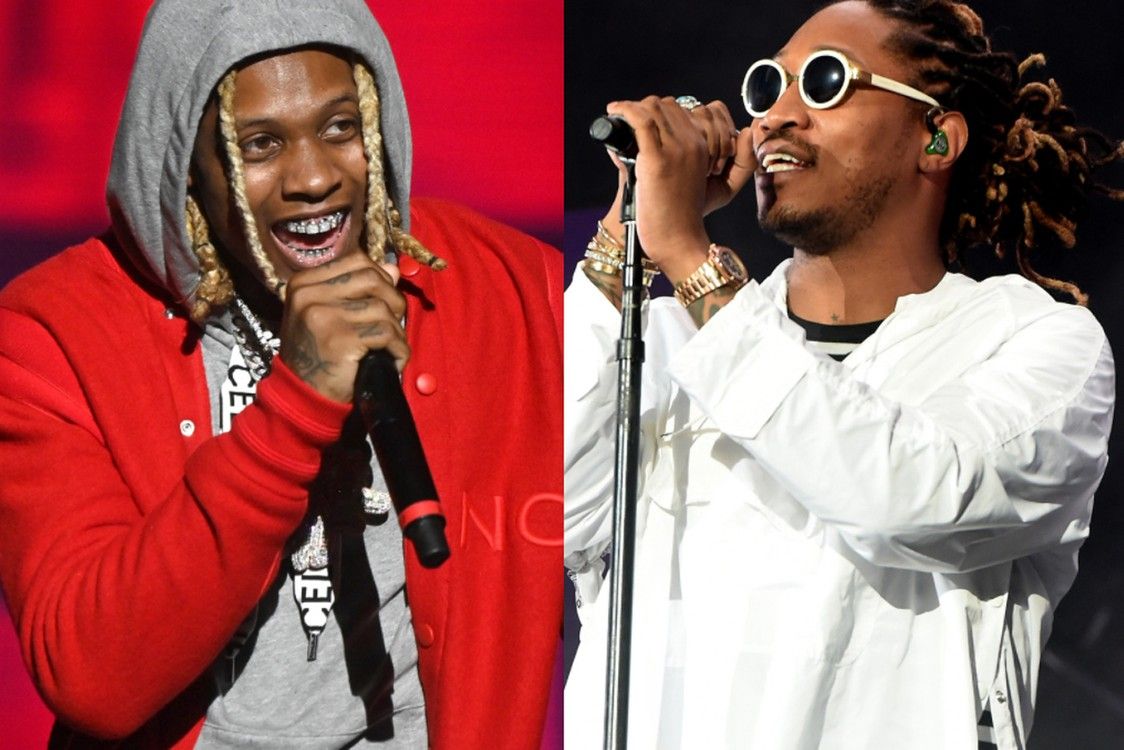 Lil Durk on Tuesday evening performed a medley of two 7220 tracks with Future on The Tonight Show Starring Jimmy Fallon. 
Durk began with a rendition of "Petty Too" alongside Future, whose entrance was well-received with rounds of applause, before Durk gave a fiery performance of "AHHH HA." 
The performance marked Lil Durk's first headlining performance as a musical guest on the late-night talk show, though he did make a guest appearance during Pooh Shiesty's "Back In Blood" performance on the show in April of last year. Last month, Durk performed "Lost Kings" alongside 2 Chainz on The Late Show with Stephen Colbert, off the Atlanta rapper's latest effort, Dope Don't Sell Itself. 
Lil Durk's seventh studio album, 7220, which was released last Friday, is projected to earn the No. 1 spot on the Billboard 200 chart with an expected 120,000. to130,000 equivalent album units. The chart-topping entry would mark the rapper's first No. 1 entry on the chart. 
The record hosts 17 tracks with top-shelf guests including Future, Gunna, Summer Walker and Morgan Wallen. The title is a reference to Durk's grandmother's address, or "the house it all started," in his words. 
Durk is already gearing up to embark on his 7220 Tour, which is scheduled to kick off on April 8 in Phoenix and run through 17 stops. 
Watch Lil Durk and Future's performance on The Tonight Show above. 
Elsewhere in music, NBA YoungBoy has debuted a new solo track "I Got the Bag."