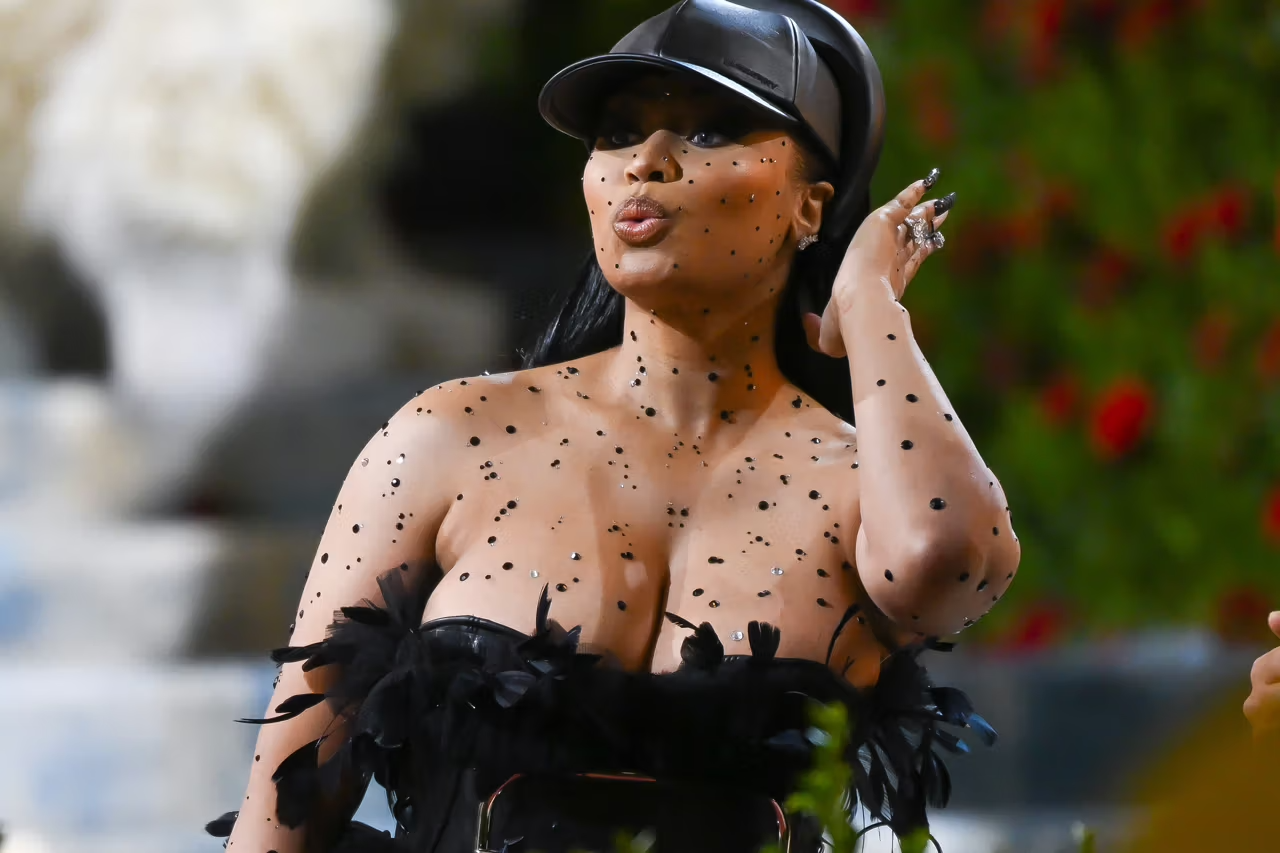 Over a decade after Pink Friday's release, Nicki Minaj has revealed the official release date for Pink Friday 2, the follow-up to her career-defining 2010 album. The Harajuku Barbie took to socials to reveal that the record will arrive on November 17, 2023 — and that she's putting together a tour for the album, slated to take off next year.
Initially, Minaj intended to drop the project on October 20, but the rapper explained in a recent tweet that her plans have changed. "Due to some really exciting news that I'll share with you guys @ a later time, I've shifted the album date just a tad bit. Trust me, it'll be WELL WORTH THE WAIT…but since I AM shifting the date just a tad, I'd like to give you guys a tiny SIP of some more album tea so that I don't have to get cussed out," she wrote.
Additionally, Minaj shared fans can expect a tour in support of the album, beginning "around the first quarter of 2024." While the artist did include promotional imagery in her tweet, she clarified that the "real" album cover art will be revealed at a later date.