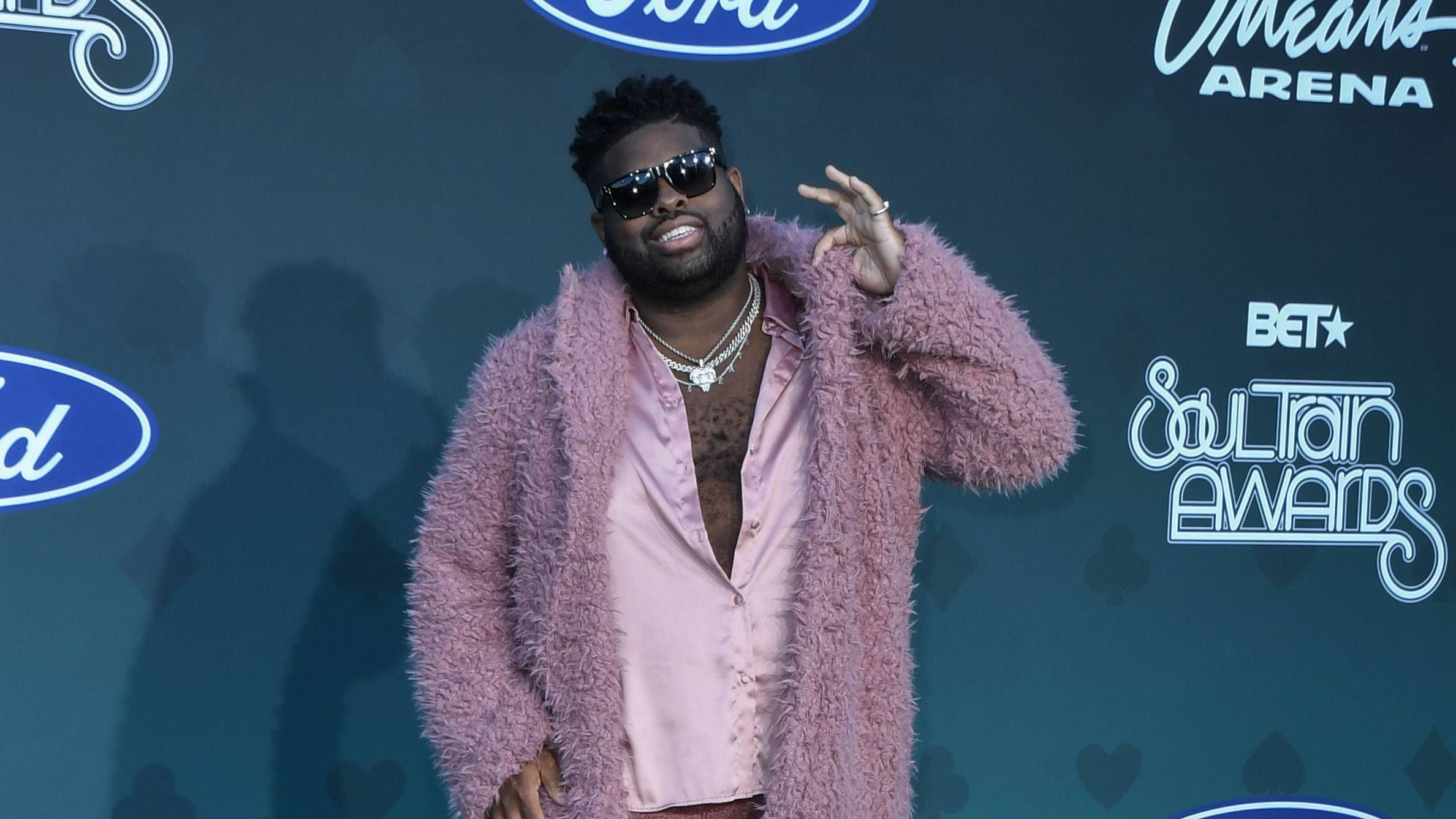 If the response to the COVID-19 pandemic has reminded the country of anything, it's that love still makes a difference. It's what West Philadelphia's own Pink Sweat$ has been demonstrating while residing in the capital of country music, Nashville. 
Since 2020, the "At My Worst" singer has been giving back to his native city by donating over $30,000 to local organizations that provide food for the homeless. And by his account, part of what motivated him was going through those hard times himself. 
"At one point, I got evicted from my home. I've been through a lot, dealing with the music industry, so it's always thinking, like, why were things when I was in those positions that I needed? And trying to do that," he tells MTV News.
While working on his dreamy and sentimental debut album, Pink Planet, out today (February 12), the man born David Bowden still sees himself as the same as the everyday people affected the most by the pandemic. As a way of paying it forward, he and his partner even pay for the groceries of customers behind them while out shopping. "When I used to be in lines and I used to have like $3 in my account, I used to be hoping like, dang, hoping for this person to turn around and be like, 'Yo, you want me to get that for you?'" 
That type of inclusive love is what Pink Sweat$ looks to musically recreate on Pink Planet: a world for all people, regardless of age, gender, background, and sexuality. "I'm making this world for people who don't fit in on earth," he explains.