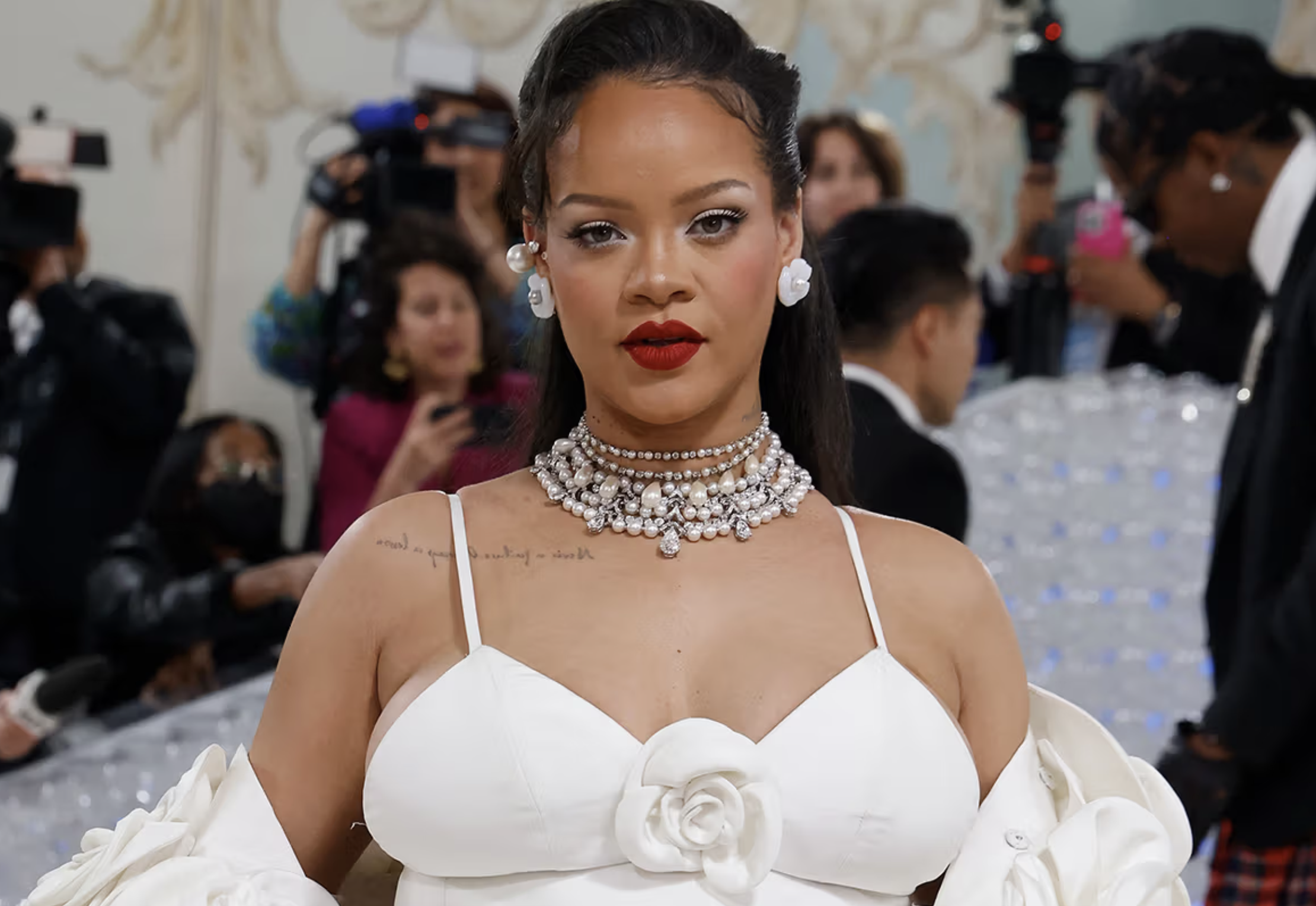 With no new album in sight, Rihanna continues to show her influence on music and culture. Taking to Instagram, Badgalriri shares yet another major flex in her career, becoming the first-ever female artist to have ten songs with one billion Spotify streams.
It has been seven and a half years since she dropped her most recent album, ANTI, yet the Barbadian entrepreneur still manages to have great influence with her music. The 35-year-old mother has had her hand in various ventures outside of music, including her Fenty Beauty/Skin and Savage x Fenty collection. The "Diamond" singer has since been busy travelling the world, headlining the most recent Super Bowl Halftime Show, which had more viewers than the game itself. She was recently spotted in Paris with A$AP Rocky, attending Pharrell's debut show as Louis Vuitton's menswear creative director. Now it appears, the duo are in Barbados where Rocky was spotted filming a music video.
Rihanna took to Instagram to share the major feat, captioning her announcement with a couple of bars, "Bad Gal billi … / wit no new album… / lemme talk my shit." In the comments, Nicki Minaj, another undisputed queen of the industry, riffed off Rihanna's caption with a quick freestyle to celebrate her friend, "Not Bad Gal billi / Poppin s**t like a wheelie / I mean poppin like a pilly, like a really / Man Down 'cuz she making a killy," her bars began. "SILLY! / Bout to be pushin out a new kid like Gillie / Caribbean girls run it and AWWLLL these b**ches know da dilly ?. Okay bars ? ?? ?? #babydaddytellmeIGOTprettyeyes." Take a look at the post below.