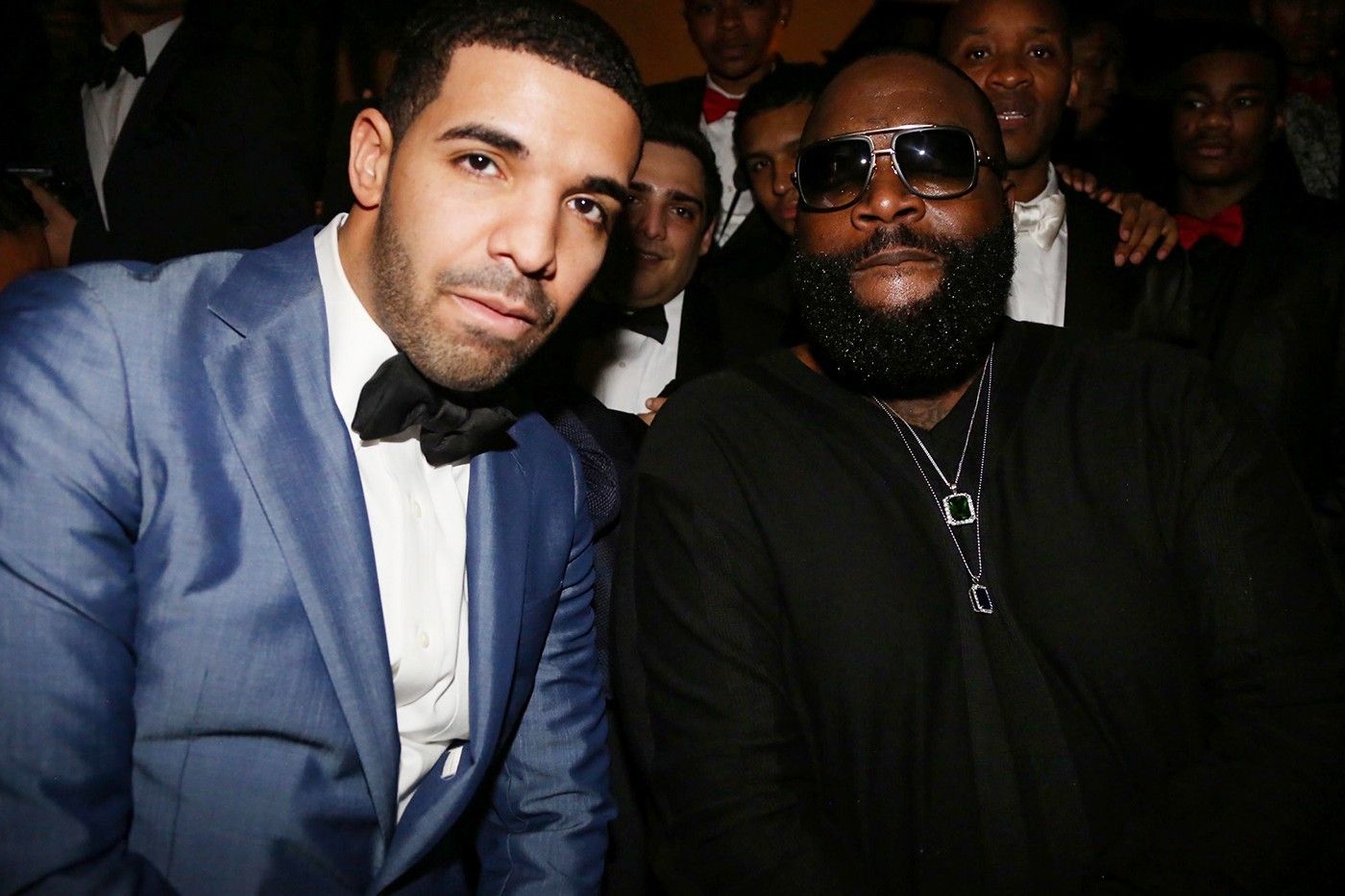 Drake took to social media to show appreciation for Rick Ross, even going as far as calling him the greatest rapper alive. 
The OVO head shared an Instagram Story featuring the Maybach Music founder and Smiley, writing the caption, "@richforever @thareal_smiley the greatest rapper alive met my favourite rapper alive." In the video itself, Rozay says, "Y'all know what it is, man. Right here, with family," while the Canadian artist refers to him as "Big Boss." 
Drizzy and Ross have collaborated on numerous occasions in the past decade, with the Florida-raised artist recently sharing that they are both adamant on dropping a joint album. With the pair gearing up to release their individual solo albums, Rozay shared, "Well, me and Drizzy, we may have spoken within the last 48 hours. But it's only so much I can say other than this is the closest or the realest he's ever been." He added, "So the timing and everything is aligning. It's something that we really want to give to the streets, on some real sh*t. So, it's looking real solid. That's the most I can say." 
Stay tuned for more info on the possible Drake and Rick Ross collab album.