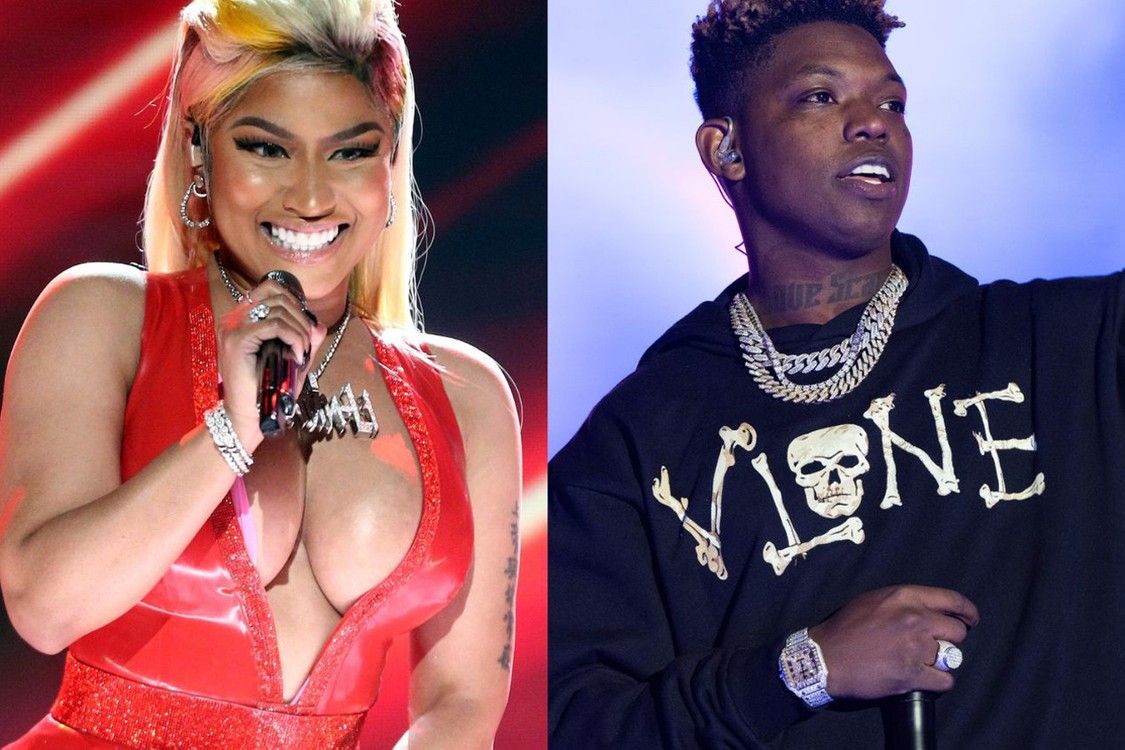 Nicki Minaj and BLEU have joined forces for an official "Love In The Way" music video. The single, which dropped on Friday, hears the two artists bemoan how it hurts to love again in the aftermath of an intense relationship. 
Directed by Primo, the visual opens with Minaj wearing a pink peacock-esque bodysuit dropping bars while sitting atop a throne, true to the Queen of Rap title she's earned over the years. BLEU joins in after Minaj's opening verse, singing his part from a balcony situated between two futuristic buildings. 
"One minute you here and then you gone / Seem like your biggest fear to be alone," Minaj raps. "I was givin' you your space, I was runnin' through your mind / But you runnin' out of time this time." 
Solo scenes of Minaj and BLEU are interspersed with picturesque cuts of the artists joined by a backup crew outfitted in sleek African attire. 
"Love In The Way" also samples U.K. singer Sam Tompkins' single "Whole," which debuted last year. 
Minaj took to Twitter to share her excitement over the new collaboration. "Even after I recorded it when I tell you I could NOT stop playing this," she wrote in response to one fan. 
Watch the official music video for Nicki Minaj and BLEU's new song "Love In The Way."