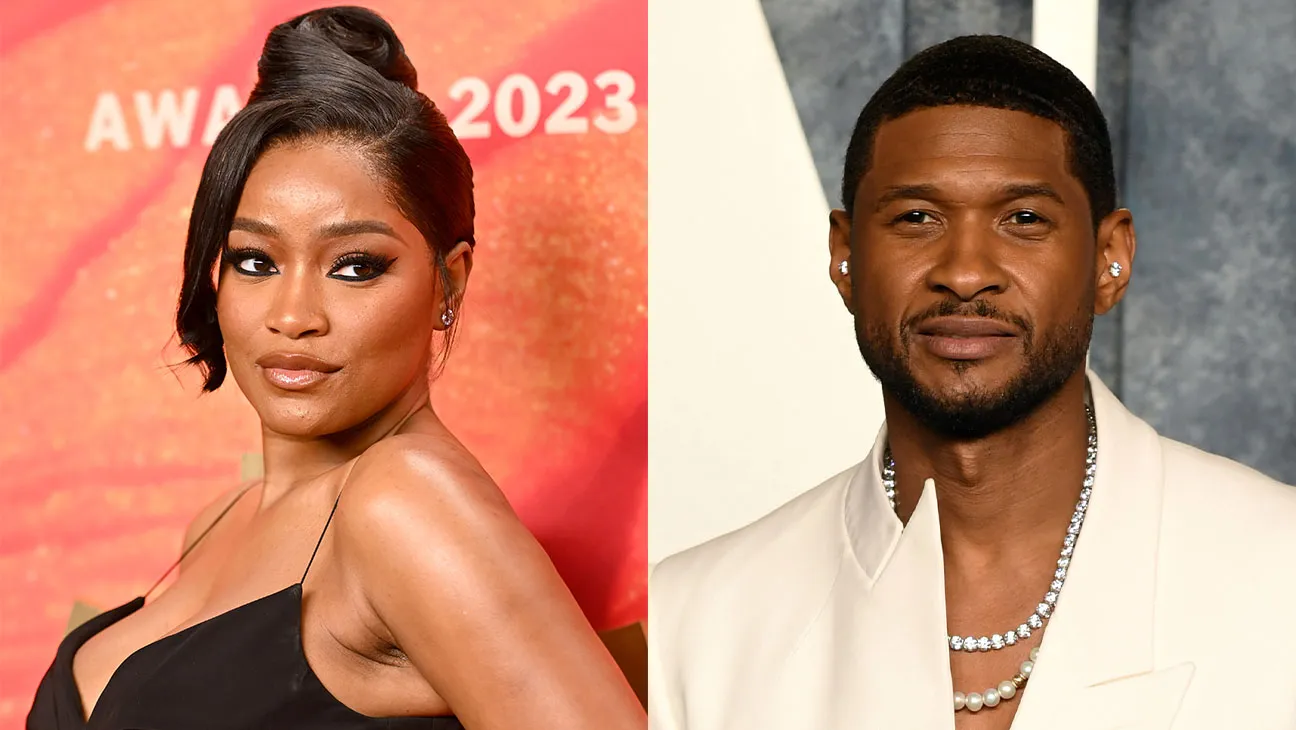 After Keke Palmer's now ex-boyfriend shared his disapproval over her outfit choice for Usher's My Way Las Vegas residency, the King of R&B has finally clapped back in the only appropriate manner: releasing an intentionally shady single entitled "Boyfriend", as well as a music video starring Palmer herself. She and Usher take things back to Sin City in the flirty track's visuals, stopping for dancing and gambling interludes along the way.
The video opens with Palmer readying herself for a girls' night – perfecting her makeup, sipping champagne and, of course, dancing in her bathrobe – as Usher delivers the opening lines. "Somebody said that your boyfriend's looking for me, oh that's cool, that's cool / Well he should know I'm pretty easy to find /Just look for me wherever he sees you." She and her girls get in the elevator, upon which Palmer breaks out into nostalgic Usher hit "U Remind Me" – and Usher enters the elevator.
Just when you think you know what's going to happen next, Palmer fully transforms into a female version of Usher (even down to the chain), after which she and Real Usher break into a cohesive dance break in the middle of the casino floor.
"Boyfriend"'s witty video comes to a close with a cheeky Palmer moment. She picks up her ringing cellphone and says, directly to the camera, "I'm tired. I am a mother, after all", a nod to the original comment her ex-boyfriend Darius Jackson made. This was Palmer's first time publicly addressing the viral moment. She also shared a sincere message to Usher on her Instagram, explaining that she never wanted to be "the girl" in an Usher music video, but rather be Usher himself.