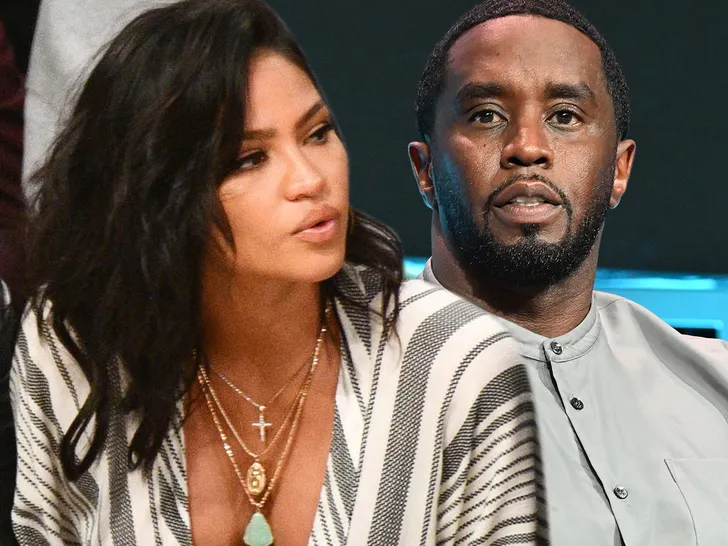 Diddy has been accused of rape and a plethora of other crimes by his ex-girlfriend, Cassie, in a bombshell lawsuit that details the disturbing claims. The singer named the Bad Boy honcho in a federal suit she filed Thursday in New York -- in which she makes a number of allegations against Diddy ... including claims of human trafficking -- and a shocking claim that he broke into her home in 2018 and forced sex on her.
The alleged rape, Cassie says, came toward the end of their relationship in 2018 ... when she'd decided to leave Diddy for good. In her suit, she says they went to dinner one night that year, which Cassie thought would be a discussion on how they could each move on. Afterward, she says they went to her place ... but claims Diddy forced himself into her apartment, despite Cassie's protests. Cassie claims Diddy then forcibly kissed her and began ripping off her clothes ... at which point she alleges he raped her, all while she said "no."
In the aftermath of this alleged incident, Cassie says she tried separating herself completely from Diddy ... moving away, and cutting all ties with Bad Boy -- while under a lot of stress. While this claim is, for sure, the most shocking ... it's just the tip of the iceberg of what else is alleged in her lawsuit -- including years of what Cassie claims were physical and emotional abuse at the hands of Diddy, such as beatings and stompings she alleges he dished out regularly over the course of their long relationship -- which Cassie says started in '05.
Through their time together, Cassie claims Diddy would regularly ply her with drugs and alcohol, make her carry firearms around in her purse while out in public ... and worse yet, she alleges he forced her to have sex with several different male prostitutes over the years, across multiple different jurisdictions. Cassie claims Diddy would film these coordinated liaisons with her and the prostitutes (whom she claims were hired by Diddy) ... and pleasure himself while watching the intercourse.
One other stunner of a claim here ... Cassie alleges that Diddy once said he was going to blow up Kid Cudi's car while he was home -- this after learning of a brief relationship he and Cassie shared around 2011 or so -- and goes on to claim that in 2012 ... Kid Cudi's car did, in fact, blow up in his driveway. She doesn't say, explicitly, that Diddy orchestrated it ... but she does say that the fact it happened like he threatened terrified her and made her fear for her safety. It goes without saying ... these accusations are absolutely jaw-dropping, but Cassie is insistent they happened -- saying, "After years in silence and darkness, I am finally ready to tell my story, and to speak up on behalf of myself and for the benefit of other women who face violence and abuse in their relationships." Cassie claims to have suffered greatly from what she allegedly endured with Diddy ... and says she still deals with repercussions today.
Diddy, meanwhile, has come out with a staunch defense ... calling Cassie's claims a straight-up financial shakedown through his attorney, "Mr. Combs vehemently denies these offensive and outrageous allegations. For the past 6 months, Mr. Combs, has been subjected to Ms. Ventura's persistent demand of $30 million, under the threat of writing a damaging book about their relationship, which was unequivocally rejected as blatant blackmail. Despite withdrawing her initial threat, Ms. Ventura has now resorted to filing a lawsuit riddled with baseless and outrageous lies, aiming to tarnish Mr. Combs' reputation and seeking a pay day."