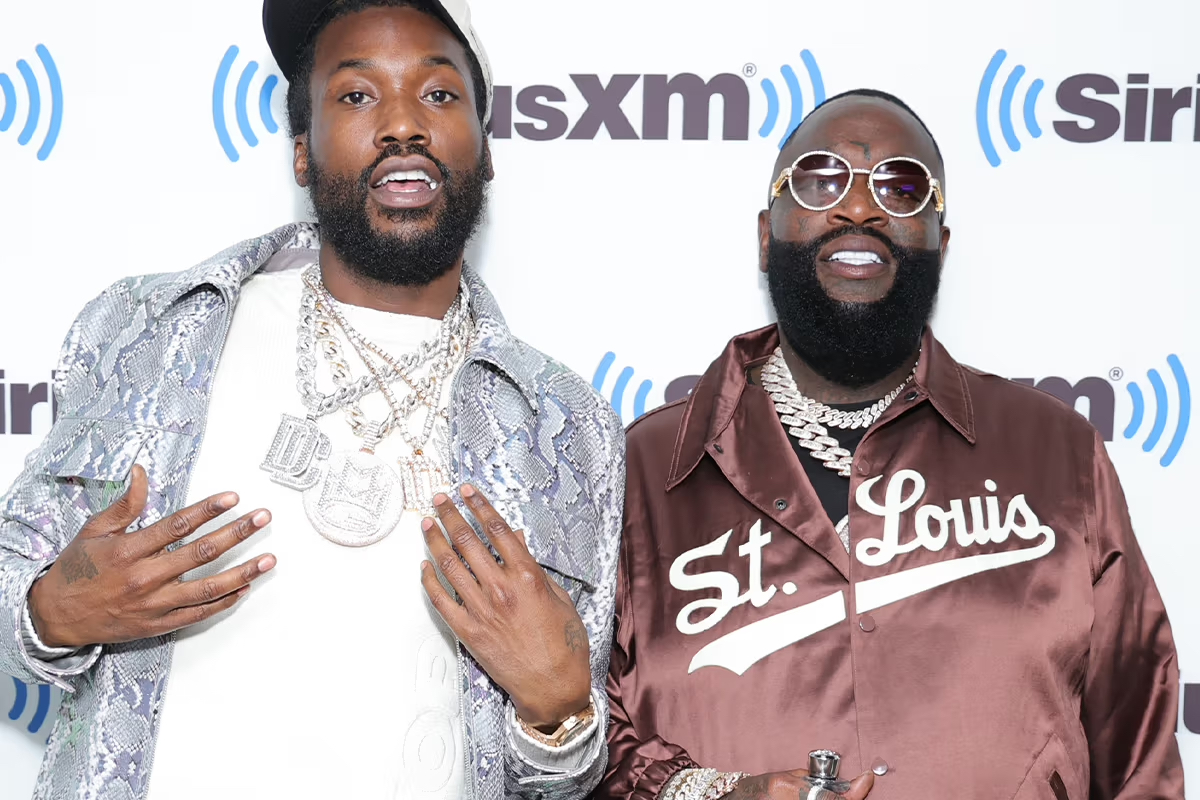 A new joint album from Meek Mill and Rick Ross are about to take over the industry. In an announcement last month, the duo shared with fans that they have recorded a full collaborative album together.
Now, in a recent clip shared to Instagram, Meek is in conversation with two producing legends, DJ Khaled and Diddy where he writes in the caption, "2 good to be true @djkhaled @diddy. I don't know what's about to happen but shit about to change! @richforever MMG X DC." At the end of the clip, the official release date of Meek and Ross' collaborative album is seen.
The collab was initially teased last month with the releas of the pair's joint single "Shaq & Kobe." The song was an instant hit, with over four million streams in just two weeks. The extravagant music video garnered eight million views on YouTube and the song debuted on the Billboard Hot 100 in its first week. Watch the conversation and the announcement below.
The joint album releases on November 10.