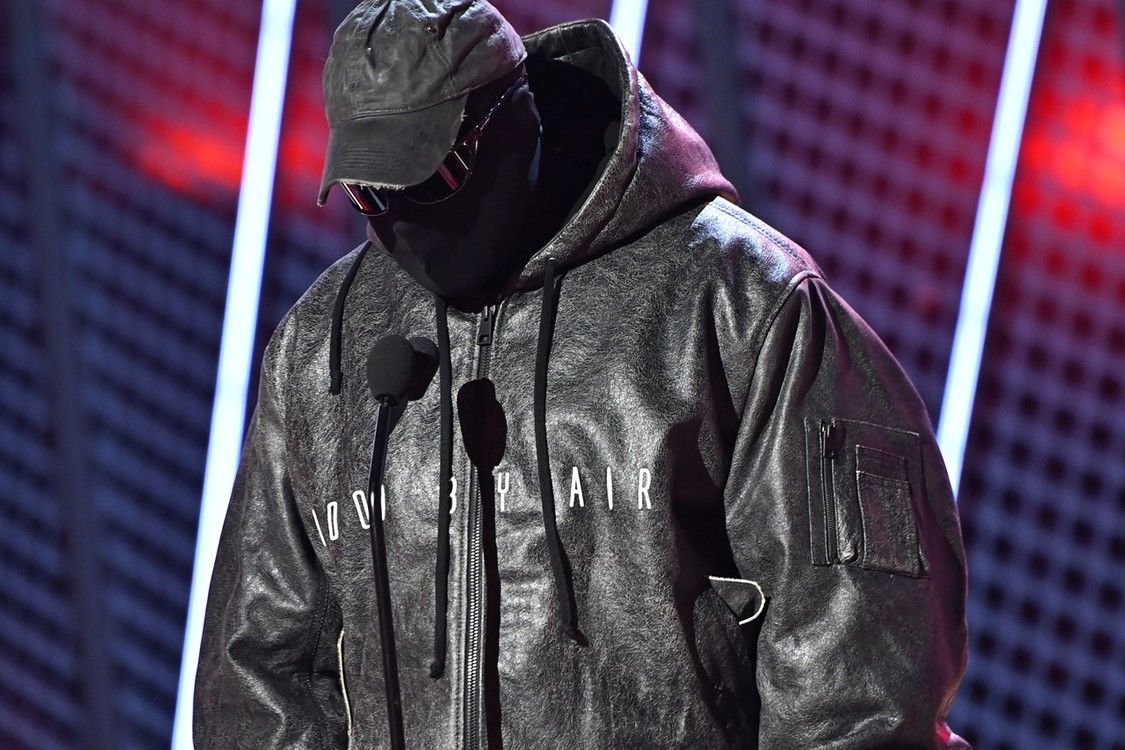 Ye, formerly known as Kanye West, made a surprise appearance at this year's BET Awards to honor Sean "Diddy" Combs with the Lifetime Achievement Award. 
The DONDA rapper's tribute followed a slew of star-studded acts on which Diddy is credited, including Jodeci's "Come and Talk to Me," Mary J. Blige's "I'm Goin' Down," Puff Daddy's "Victory," Shyne's "Bad Boyz," Puff Daddy's "It's All About the Benjamins," P. Diddy's "I Need a Girl (Part Two)," Busta Rhymes' "Pass the Courvoisier, Part II," Diddy's "Gotta Move On" and Puff Daddy and Faith Evans' "I'll Be Missing You." 
Notably, Diddy dedicated the latter track to his longtime partner, Kim Porter, who died in 2018. The tribute also included an impactful video speech from JAY-Z, as well as a comical anecdote from Kenneth "Babyface" Edmonds. 
Wearing a mask that concealed his entire face, Ye then appeared to deliver his speech, stating, "This is my favorite artist — you see what I'm saying? Back then, it was so many rules to hip-hop, and he broke all of them." 
"I go to him for advice to this day. He inspires so many of my life choices, my wife choices," he continued, before later explaining that while he has plans to take a year-long hiatus from the public eye, Diddy convinced him to play a role in the awards show. "Any of us in the room, if Puff ever need us, we need to jump and be there." 
"This man has been through and survived a lot of stuff. Broke down a lot of doors so we could be standing. I know for me, that I could be here today," he added. "He broke down so many doors of classism, taste, culture, swag. Puff, if I never told you, I love you. You're my brother." 
Listen to Ye's full speech above.