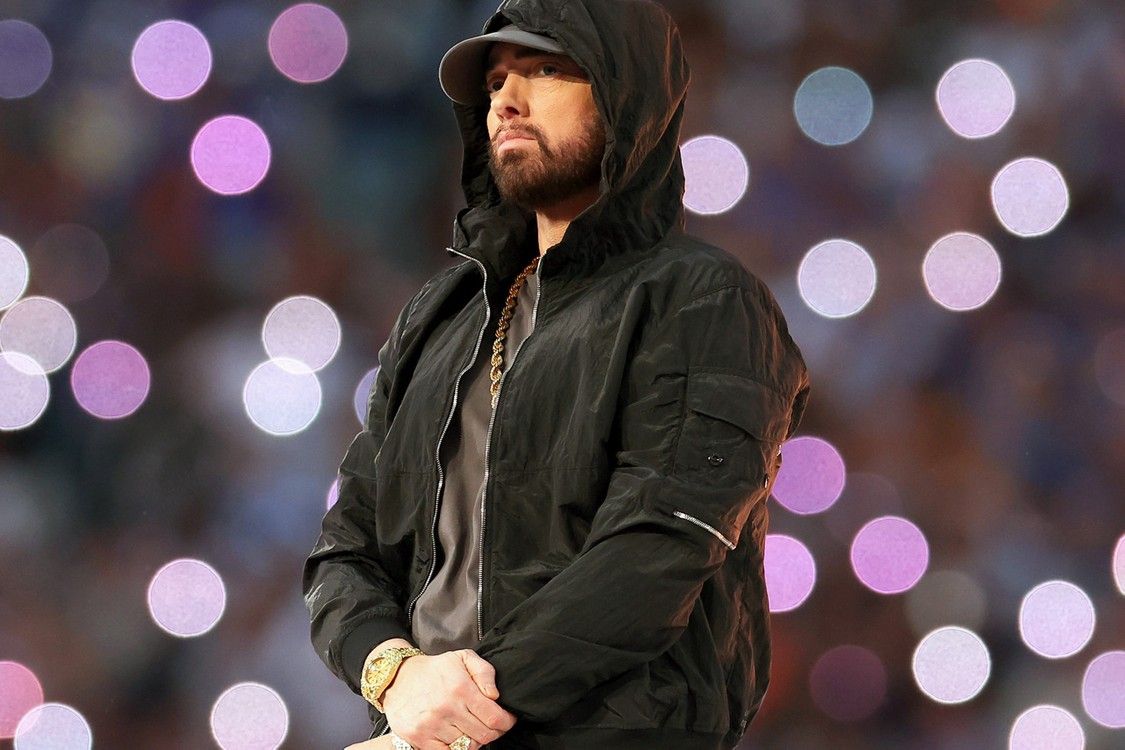 The new album appears to be a sequel to Eminem's 2005 compilation project.
Eminem is following up on his 2020 LP Music to Be Murdered By with a new record. The acclaimed rapper has announced the project, entitled Curtain Call 2, on Friday while simultaneously endorsing his new song with Snoop Dogg. 
Marking the duo's first-ever collaboration, "From The D 2 The LBC" is a fast-paced hip-hop track on which Eminem drops bars in his signature staticky style. 
"Yeah, it's been a minute," he raps. "This probably shoulda happened a while ago." 
Snoop Dogg interjects on the second verse to remind listeners that he "make[s] money moves like The Matrix." 
A visual for the single depicts Eminem and Snoop Dogg as Bored Apes, flashing between their real-life selves and versions of them as the colorful NFT caricatures. 
In an Instagram post sharing the song and cover art created by the "Slim Shady Comics Group," Eminem included the hashtag Curtain Call 2 in the caption. The original Curtain Call, released in 2005, was a greatest hits compilation album and contained hits such as "When I'm Gone" and "Shake That." 
Aside from the subtle announcement, the rapper didn't offer any additional details on Curtain Call 2 and when fans can expect to get their hands on it. 
Stream Eminem and Snoop Dogg's new collaboration "From The D 2 The LBC."